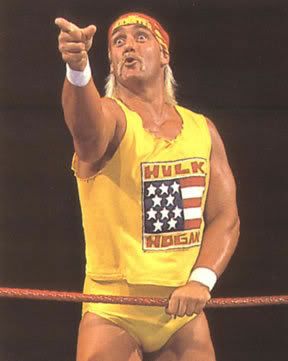 As of right now, the only matches set in stone for WrestleMania 25 are Triple H vs. Randy Orton, Jeff Hardy vs. Matt Hardy, and Shawn Michaels vs. The Undertaker.
Mickie Rourke is telling people that he won't be attending WrestleMania 25, but WWE is expecting him to change his mind after the Academy Awards on Sunday. If Rourke still doesn't bite, WWE has laid out a possible backup plan where Chris Jericho will beat down a number of legends week after week on RAW, building up to a big match with Hogan at WM 25.
If Rourke did come through to face Jericho, that would free up Hogan to then wrestle someone like John Cena. Cena is currently involved in a program with Edge which COULD lead them right into WrestleMania. It all really depends on Rourke and what he chooses to do AFTER Sunday's Oscars. He doesn't want to risk not getting an Oscar due to taking part in a WWE angle. Rourke's concerns are legitimate, as the entertainment industry still has a very negative view on wrestling.
Also, expect the annual tradition of Money in the Bank matches at WrestleMania to continue this year.
Labels: chris jericho, hulk hogan, john cena, Mickey Rourke, WrestleMania XXV