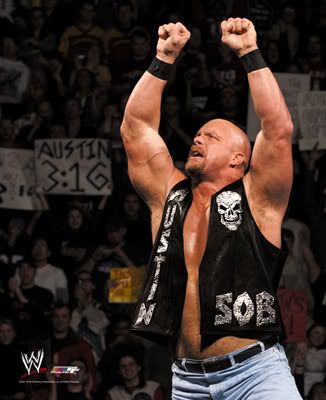 Stone Cold Steve Austin is being advertised to be making a "special guest appearance" at the WWE Cyber Sunday pay-per-view on Sunday, October 26, 2008. WWE Cyber Sunday will be taking place at the U.S. Airways Arena in Phoenix.
Austin appeared at last year's WWE Cyber Sunday pay-per-view, acting as a special guest referee for the World Heavyweight Championship match between champion Batista and Undertaker.
The advertisement on the U.S. Airways Arena site has the ticket sale date messed up with the ticket sale date being advertised for September 23. The WWE website states that the tickets actually go on sale this Saturday on August 23rd at 10am.
Obviously there is no guarantee Austin will be appearing on the pay-per-view, however if WWE have booked him for an appearance, they will be using him on the show in some capacity.
Labels: 2008 cyber sunday, steve austin, undertaker